Parks & Recreation Sanitation Services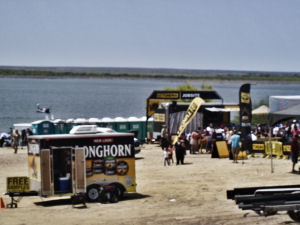 Every city and community has a responsibility to provide restroom facilities at its parks. Restroom services are essential.
South Texas Waste Systems is the leading provider of excellent restroom services to thousands of park users in the Laredo area. If you are responsible for procuring sanitation services for your park or club or any other recreation function, be sure to give us strong consideration.
Many cities have special events throughout the year. Many families gather where adequate restroom facilities are not always available. South Texas Waste Systems will help you plan for the number of units you may need.
Please review the calculator guide to determine how many you may need.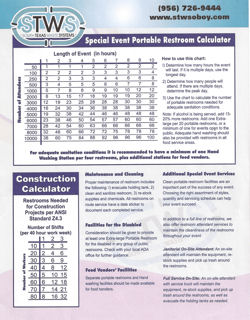 Special Events Calculator opens in a new window.
We are the first local company to offer continuous on-site services during special events.
STWS is proud to be a Laredo Chamber of Commerce Hospitality Award Winner.
We will be pleased to provide assistance with planning sanitation services for your special event.
South Texas Waste Systems proudly serves Laredo, Rio Bravo, Catarina, Cotulla, Zapata Encinal, Bruni, Carrizo Springs and Surrounding Areas.