Construction sites deserve affordable and reliable portable toilets and sanitation services and South Texas Waste Systems provides the best of both. We are locally owned and operated in the greater Laredo area.
We are dedicated to providing service you can count on that exceeds your expectations and will offer recommendations about how to make the most productive use of sanitation services on your job site.
We offer 24 hour a day emergency service.
We have a large inventory of quality equipment:
Standard and deluxe portable toilets

High Rise portable toilets with crane hooks

Hand wash stations

Air conditioned portable toilets, Deluxe & VIP restroom trailers

Portable showers

We offer a Loss & Damage Waiver which will eliminate back charges for accidental damage, vandalism, destruction by fire, theft, etc. It applies to standard, handicap, inside, hook and mobile portable restrooms.
STWS is proud to be a Laredo Chamber of Commerce Hospitality Award Winner.
South Texas Waste Systems proudly serves Laredo, Rio Bravo, Catarina, Cotulla, Zapata Encinal, Bruni, Carrizo Springs and Surrounding Areas.
We will be pleased to provide a quotation for your construction project.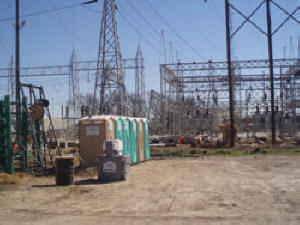 Our Customers Say It Best
"I've worked in a lot of cities, never have I've been at a job site where the portapotties are this clean."
Allen Simpson
Foreman
Round Rock, Texas
Absolutely - Wonderful - Never dirty- Never out of paper!
Ralph Costilla
Supervisor of Construction Unit
Never would have thought a portable toilet could be this clean service WOW!
Todd Sanders
I usually get complaints from the guys outside - since using STWS, I haven't had one - thanks!
Gustavo Amaro